About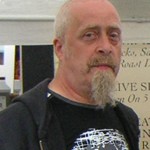 Twin Celts Engineering is a small bespoke company with over 40 years of experience in the industry, having worked in most areas of engineering including Aerospace, Motorcycle and Marine Twin Celts has accumulated a wide spectrum of knowledge involving all aspects of the engineering profession.
At the moment our biggest involvement is within the Marine Sector working on projects involving Lander Units for Remote Operated Undersea Vehicles (ROVs) These machines are used for a wide variety of underwater exploration and research work, therefore they need the best care and engineering to keep them working in  a safe and proper manner.
We work with most materials including stainless steel, titanium and plastics.
Our aim is to provide a service tailored to each customer's requirements, whether it is a research and development to completed project or a straightforward repair. We will treat each one with the same care as one of our own.
Twin Celts Engineerings real passion lies in motorcycles, and having ridden and repaired performance bikes for many years has built up a reputable reputation within the motorcycle riding community in being the person to go to for any quality custom or general repair work.
Aerospace
Info coming soon!

Bespoke Engineering
Info coming soon!

Marine Research & Development
Info coming soon!

Testimonials
I recently used Twin Celt Engineering to help me design and fabricate a new yoke mounted rack for my Harley Davidson Fat Bob for carrying the tent and other gear. Great job, quickly finished to excellent standard at a very keen price. I would highly recommend Twin Celts to anyone. — Brian Young, Caledonia Harley Club and Young Plant Sales.
Contact Details
New Selma Cottage
01631 720 169
01631 720 169