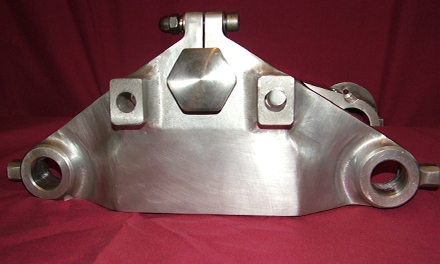 If you have an idea in your head, or a sketch, bring it to us and we can develop it into reality. We will work closely with you through all stages of design ensuring that your finished product meets your required specifications.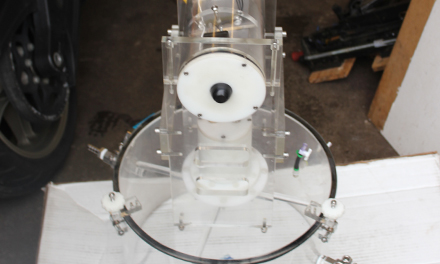 Twin Celt Engineering is experienced in working with marine components, having previously worked on projects like the Lander Underwater Research Unit and Benthic Undersea Research Chambers.
TWIN CELTS ENGINEERING
With the gap bed on the D.S.G. Centre Lathe we can take jobs up to 28 inches in diameter by 8 inches in length.

Single point screw turning, both internal and external.

General turning and boring to tight tolerances.

The Capstan lathe comes into its own for small component batch work i.e. nuts, bolts, bushes and small shafts.

We also have the capability for rolled threads for maximum strength.

The milling machine is a versatile, single pivot, vertical head mill. We have a comprehensive range of cutters and equipment including angle tables and dividing heads plus a Wohlhaupter boring head which is a useful addition for larger work.

JIG Boring Machine

On this we can do accurate bores and positioning, such as PCDs on flanges.

3

Ancient & Modern Car Parts

If you're restoring a vehicle of any age we can repair or make a replacement parts for you, or if it's performance that you're after then we can modify your suspension and the valve clearances in pistons, lighten the crankshaft…..when it comes to performance the list goes on!

4

Back to Basics Engineering

Built to Last!

Nowadays too many mass produced production line parts are built with one thing in mind, "making money!" The Twin Celts approach is the old fashioned approach of making things that last. We put great care, knowledge and workmanship into every project we undertake giving you a finished product to stand the tests of time.

Guarantee

We guarantee that all our parts and components will be defect free and built to your exact specifications and requirements.

5

Custom & Race Motorcycle Parts

Bike Projects

Having ridden high performance motorcycles for many years, Twin Celts Engineering has an intimate knowledge of classic and modern motorcycle parts. Whether it's a bespoke custom component or just replacing an existing part we can ensure that your pride and joy is up and running before you know it! We work on all motorcycles (2 and 3 wheels) irrespective of age and make.

Caledonia Harley Club

Twin Celts Engineering (Elywn "Blod" Jones) has been associated with the Caledonia Harley Club and the North West Harley Club for many years and has worked on many projects for it's members.
For any of these services and more please call us on
01631 720 169 /07708034866