Sportster exhaust clamps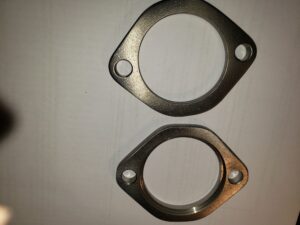 I got a little fed up how easy stock clamps rust . So had a think about what material to use . Stainless would have been to thick to keep it rigid for clamping so titanium it is.
Testimonials
I recently used Twin Celt Engineering to help me design and fabricate a new yoke mounted rack for my Harley Davidson Fat Bob for carrying the tent and other gear. Great job, quickly finished to excellent standard at a very keen price. I would highly recommend Twin Celts to anyone. — Brian Young, Caledonia Harley Club and Young Plant Sales.
Contact Details
New Selma Cottage
01631 720 169
01631 720 169